Location
The retreat will be held at the luxury, environmentally-conscious, sustainable, boutique, beachfront resort, Playa Viva Mexico. Located near the small village of Juluchuca, on the Pacific Coast of Mexico, in the State of Guerrero, Playa Viva is just 35 minutes drive from the nearest airport, Zihuatanejo / Ixtapa International Airport (ZIH).
Step out of your cabana onto the beach, footsteps from the ocean. This is the perfect place to recharge, rejuvenate, restore and connect mind, body and soul.
Nestled between the sparkling waters of the Pacific Ocean on one side, and the majestic Sierra Madre Mountains on the other side, Playa Viva is a 200 acre property situated on a mile of pristine and private beach.
In your free time, we encourage you to explore Playa Viva's Aztec archeological site, turtle sanctuary, and coastal forest and mangrove ecosystem that supports an array of stunning wildlife. At Playa Viva, you'll be able to immerse yourself in the wonders of nature, take time to relax and rejuvenate, and enjoy outdoor adventures, such as hiking, kayaking, scuba diving, horseback riding, deep-sea fishing, bird watching and more. It's all here waiting for you in this luxurious and natural landscape, or you can choose to rest and relax.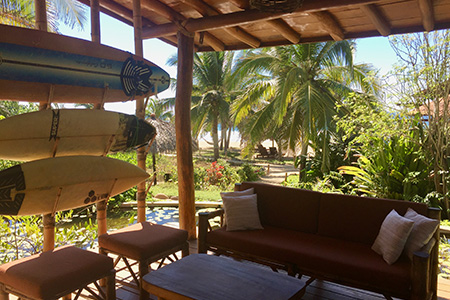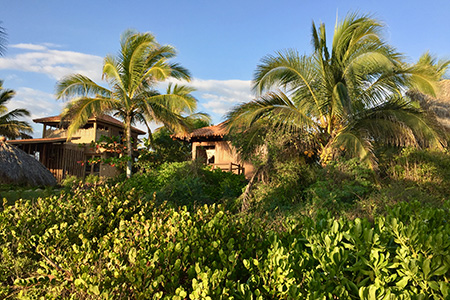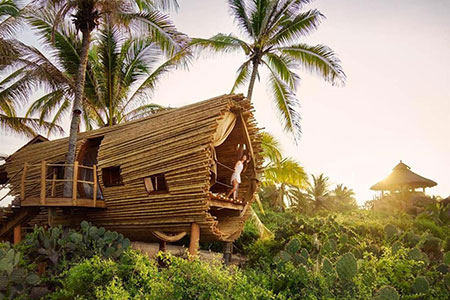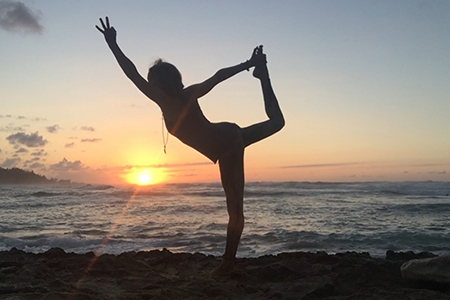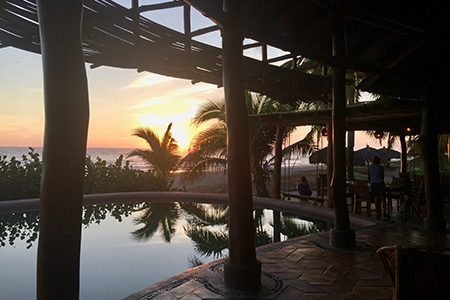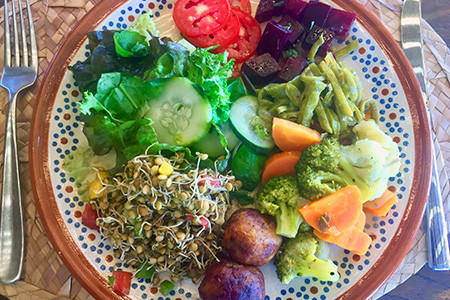 Getting There
The closest airport is Zihuatanejo / Ixtapa International Airport (ZIH) and is 35 minutes from Playa Viva. It is served by over 50 direct flights per week with half from Mexico City and the remaining flights from major North American airports including Los Angeles, Minneapolis, Dallas, Houston, Phoenix, Denver and Calgary. You will receive complimentary airport ground transport.
Your Leader
Sally Mitchell, RYT 200 Hour Yoga Teacher, Certified Massage Therapist, Reiki Practitioner, ChiRunning and ChiWalking Instructor, Integrative Nutrition Health Coach.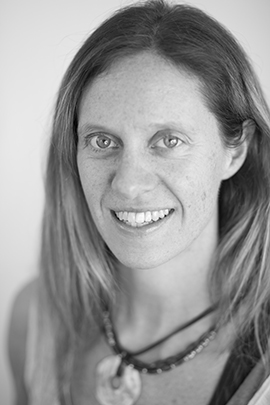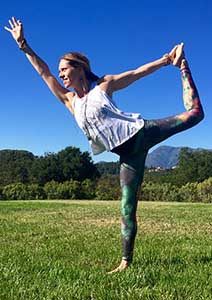 Sally is an inspiring teacher and healer, sharing with others the practices that have helped her to heal her own body and discover a path of transformation and greater self awareness.
Growing up in Scotland, Sally has been an athlete since childhood, always loving movement and fascinated by the human body, the power of the mind and the greater Universe. She is grateful to have the opportunity to inspire others to live a healthier and happier life and awaken to their inner desires and purpose, through the gifts of yoga, meditation, reflection, mindful movement, massage, energy healing and essential oils.
She looks forward to meeting you and being a part of your spiritual journey. Read more about Sally.
Tentative Daily Schedule
Check in is 3pm on the day of arrival. Check out is 12pm Noon on the day of departure.
The retreat will begin on the day of arrival with a 5pm Yoga class followed by an Opening Circle then dinner. The retreat will end on the day of departure with a 7am Yoga class followed by a Closing Circle then breakfast.
7am Yoga & Meditation
9am Breakfast
11am Workshop (2 days) or Free Time
1pm Lunch
Free Time
5pm Yin/Restorative Yoga & Meditation
7pm Dinner
8pm Beach Bonfire or Free Time
What To Bring
Beach towel, water bottle, alarm clock, flashlight and batteries, day pack, sneakers / walking sandals, insect repellent and after bite, tea tree oil for bites, sun block, bathing suit, cotton pants, t-shirts and shorts, yoga clothes, sunglasses, toiletries (shampoo, conditioner and soap are provided), camera, cash, passport and travel insurance documents. Non-US Citizens may require a Visa. Please contact your airline or passport office beforehand.
Beach Towel - Please bring your own beach towels. Bath towels or blankets should not be removed from the cabanas for use on the beach.
Yoga Props - Manduka yoga mats, blocks, straps and blankets are provided. However you may bring your own if you wish.
Cash - We recommend bringing cash for massages, spa treatments, excursions, snacks and drinks, and small currency ($1s, $5s and $10s) for tips.
Note: Please do not bring hair dryers as the resort is 100% solar powered and electricity is limited.
Accommodations
Playa Viva has several rooms types, all eco-friendly. Some rooms are ideal for one or two people like the Queen EcoCasitas (Queen bed) or Studios. The King EcoCasitas fit 4 perfectly in 4 single beds. Deluxe Suites are great for 3 people with 3 beds. The Private Casita is the most spacious. All rooms have a private bathroom and plenty of power outlets. Read more about the beautiful eco-friendly Playa Viva Casitas below.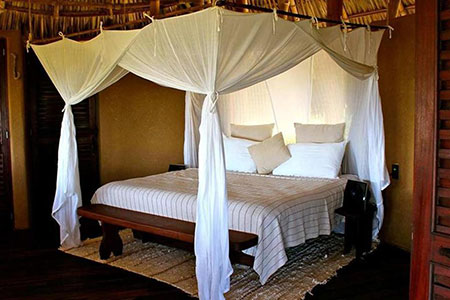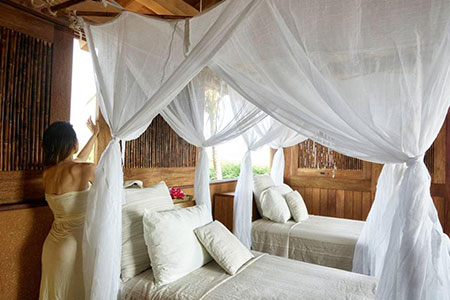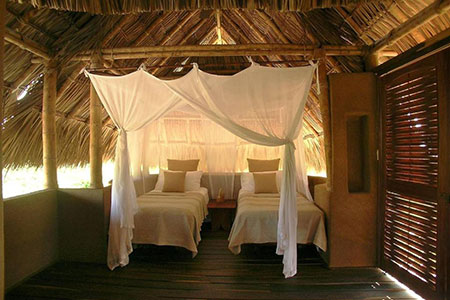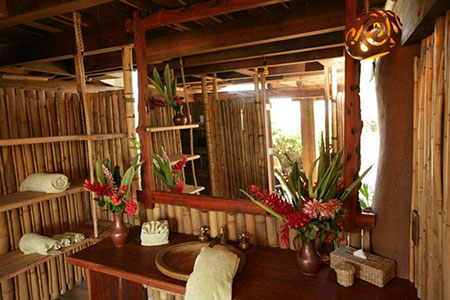 Cost and Sign Up
A $250 non-refundable deposit is required to secure your spot, with the balance due 90 days prior to the retreat date. Or you may pay in full at the time of booking. If the retreat is less than 90 days from the date of registration, the full amount is required.
All prices are per person.
Use Discount Code FRIEND5 at checkout for a 5% discount if you are attending with a friend or partner.
5% discount if you sign up with a friend or partner! Use discount code FRIEND5 at checkout. Not valid with other offers.
Shared beds are for friends or family members traveling together only. If you are signing up with a friend or partner, please mention your friend's name on the registration form. If you are traveling alone, you may still sign up for a shared room if you wish and we will match you up with other traveler roommate(s) of the same sex. Shared rooms are female only unless you are signing up with a friend and booking the whole room.
"Yoga does not just change the way we see things, it transforms the person who sees." ~ B.K.S. Iyengar