Body Flows Retreat Gift Certificates
Give the Gift of a Yoga Retreat!
Purchase a gift certificate for a loved one, friend, colleague or for yourself! Our Body Flows yoga retreat gift certificates can be used towards any future Body Flows yoga retreat, subject to availability at the time of booking, with no expiration date.
Choose your gift amount: $100, $250, $500, $750 or $1000.
A yoga retreat makes the perfect gift for the holidays, birthdays, anniversaries, retirements, employee bonuses and as a thank you gift!
We have lots of Upcoming Yoga Retreats in 2021 in California Wine Country, Sedona Arizona, Colorado Mountains, Oregon, Mexico, Hawaii and more locations coming soon!
Once purchased, you will receive an email confirming the gift certificate amount, and an email certificate that you can either email, or print and give to the recipient. When the recipient is ready to use their gift certificate, they should email us with the retreat date they wish to attend, and we will provide them with a discount code for the amount of the gift certificate that can be applied to their registration.
All Body Flows gift certificates are non-refundable and non-transferable.
"I just finished my 4th Body Flows retreat. I love them, and this one exceeded expectations with essential oils, sound healing and more meditation. I left feeling uplifted and transformed. Thanks Sally!" - Laura S, February 2020
"My husband and I have attended 3 Body Flows retreats and we aim to make it to at least 1 a year. While Body Flows retreats can be considered a vacation destination, the true destination is really to one's self. As a teacher, Sally will have you explore the broader practice of yoga (outside of the postures), pushing you to notice your true desires and find your edge both physically, emotionally, and spiritually. While the retreat is relaxing, you should be prepared to do some real work, show up, and come away with a new perspective. Sally is a gifted teacher we feel blessed to have found." - Ashley C, February 2020
"This was my 2nd Body Flows Retreat. It was a beautifully planned weekend of yoga, meditation, free-time, sound healing, delicious meals, hiking and optional wine tasting, all within a beautiful California ranch setting. I highly recommend this to anyone wanting to work on their practice, relax, ground themselves or just have fun. I can't wait to return!" - Laurel R, February 2020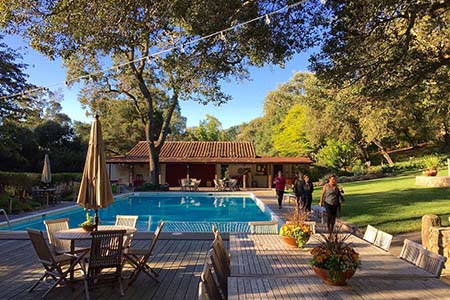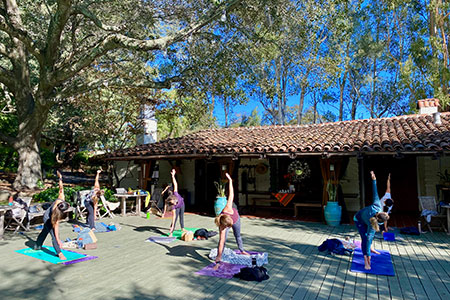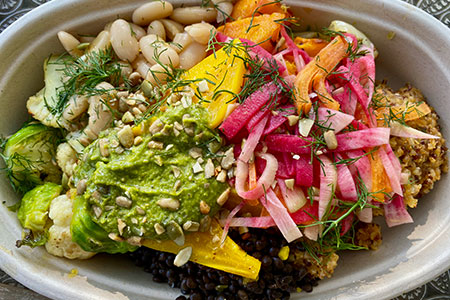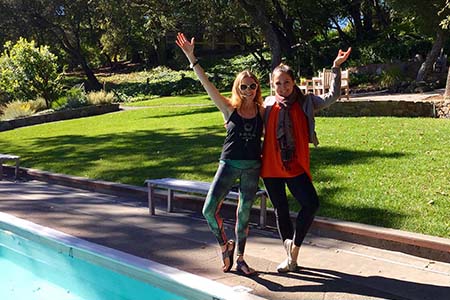 Recent Testimonials
"I just finished my 4th Body Flows retreat. I love them, and this one exceeded expectations with essential oils, sound healing and more meditation. I left feeling uplifted and transformed. Thanks Sally!" - Laura S, February 2020
"My husband and I have attended 3 Body Flows retreats and we aim to make it to at least 1 a year. While Body Flows retreats can be considered a vacation destination, the true destination is really to one's self. As a teacher, Sally will have you explore the broader practice of yoga (outside of the postures), pushing you to notice your true desires and find your edge both physically, emotionally, and spiritually. While the retreat is relaxing, you should be prepared to do some real work, show up, and come away with a new perspective. Sally is a gifted teacher we feel blessed to have found." - Ashley C, February 2020
"This was my 2nd Body Flows Retreat. It was a beautifully planned weekend of yoga, meditation, free-time, sound healing, delicious meals, hiking and optional wine tasting, all within a beautiful California ranch setting. I highly recommend this to anyone wanting to work on their practice, relax, ground themselves or just have fun. I can't wait to return!" - Laurel R, February 2020
"Loved Sally's yoga classes! This was my second retreat with Sally. I really like her retreats because it includes not only yoga, but also meditation, outdoor activities, trail walkings, and evening chats with new and old friends :) I came home well-rested, energetic, and positive. Thank you, Sally!!!" - Aida R, November 2019
"Sally's retreats are simply the best. Treat yourself to relaxing meditation, all levels yoga, quality, healthy food, and excellent company. I have gone to 2 retreats and found the other participants welcoming and friendly. Sally gets to know each person and gently guides all through her classes and hikes. This is the best gift I give myself every year. Can't wait for 2020!" - Marilee F, November 2019
"This marked my fourth Body Flows retreat and each time I come there is always something meaningful I learn about myself and my practice. I've connected with strangers on these retreats some of which have become my dearest and closest friends. It's hard to describe the magic that happens when you attend a retreat with like minded individuals, it's something you need to experience to really understand it's power and it's purpose in your life. I highly recommend Sally's retreats. I've come alone, with my best friend and introduced her retreats to long time friends as a completely new experience. It's been life changing and a positive reset to whatever you have going on in your life." - Jannette W, November 2019
"I cannot tell you how amazing the Body Flows Mexico Yoga Retreat was. It was my first ever Yoga Retreat. It was a getaway with a very close friend celebrating a 50th Birthday. I wanted to start my second chapter of my life with wellness and spirituality. The schedule allowed for free time excursions and down time - a perfect balance. Sally was a beautiful soul teaching us not only physical moves but mind balance. The retreat was well organized and the follow through was impeccable. I will most certainly come back for another destination!" - Nancy M, Mexico Retreat, October 2019