Low-Impact, Pain-Free and Stable Chi Walking for All Levels
"Focus Your Mind, Strengthen Your Core, Energize Your Life!" ~ Danny Dreyer, founder of Chi Walking
"Eye-opening to realize that there is a more effortless way to walk! Sally was very patient with us in taking us through the focuses in the class." ~ Tamami, satisfied customer

What is Chi Walking?
Chi Walking is a graceful, low-impact and pain-free way to improve your health and fitness, connect with your body and rediscover the part of you that loves to move and be active. It transforms walking into a deeply rewarding practice, where you will experience all the benefits that walking has to offer. Since walking is such a basic and every day movement, improving the way you walk can improve the way you feel.
Whether you are already a fitness walker or hiker, would like to manage or reduce weight, are rehabilitating after illness or injury, have signed up for a walking event, enjoy taking leisurely walks on your own or with friends, or are looking to stay mobile as you age, Chi Walking can help you to walk with more ease, walk further and faster, and reach your personal goals.
The ChiWalking technique emphasizes the proper biomechanics of walking, including good posture, loose joints, engaging your core, and relaxing the arms and legs. This approach makes walking easier on the body and helps to improve and eliminate aches, pains and the discomfort of walking incorrectly.
Chi Walking is based on deep philosophical and psychological attributes of Tai Chi, which presents the opportunity for spiritual exploration and the integration of body, mind and spirit. It takes the benefits of walking far beyond cardiovascular, aerobic and mental health, by addressing the needs of your whole body, including your joints, muscles, body and soul.
Learn more about Chi Walking by founder Danny Dreyer.
Sally Mitchell, Chi Walking Instructor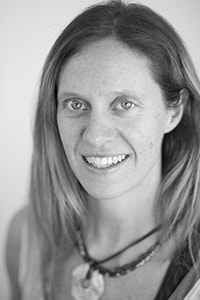 Sally Mitchell, Certified ChiWalking and ChiRunning Instructor, is based in Sonoma, California.
She loves walking, hiking and running on the local trails in nature and around the city of Sonoma.
As well as teaching natural and pain free walking technique Chi Walking, Sally is a runner and running coach and teaches the safe and natural running technique called Chi Running.
Leading group runs, teaching running classes and leading running and yoga retreats all over Sonoma county, Sally loves working with walkers and runners of all levels and abilities. Her eldest Chi Walking client ever was 100 years old and lived to age 107!
Sally is available to teach custom group Chi Walking classes and private sessions around Sonoma county and beyond.

Learn Chi Walking
Part 1 Class
Lessons include: Posture, Core Strength, Energy Efficiency, Upper Body, Lower Body, Stride Length, Cadence, Video Analysis
1.5 hour class - $150 for private session in-person, or $100 for online class via Zoom (video analysis is done by emailing videos before/after the class)
Part 2 Class
Lessons include: Hills, Breathing, Body Looseners, Stretching, Walking Programs, Mindful and Meditative Walking, Video Analysis
1.5 hour class, $150 for private session.
Payment and Cancellation Policy
The full amount is required at the time of booking the appointment. We have a 24 hour cancellation policy. If you cancel more than 24 hours before the class, we will refund you in full. If you cancel less than 24 hours before the class, you will forfeit your payment.
Please complete the form below to set up a private session. We will agree upon an appointment day/time via email and then we'll send you a PayPal invoice for payment. This will confirm your class appointment. We look forward to hearing from you and helping you with your Walking!