Sports Massage and Dynamic Stretching
Body Flows works with runners, cyclists, triathletes, dancers, yogis, swimmers, contortionists and many other types of athletes and active people who are holding muscle tightness and are either currently injured or looking to prevent injuries. Using a very detailed approach, including clinical sports therapy techniques, as well as dynamic and assisted PNF (Proprioceptor Neuromuscular Facilitation) stretching, your flexibility and range of motion will be increased and optimized.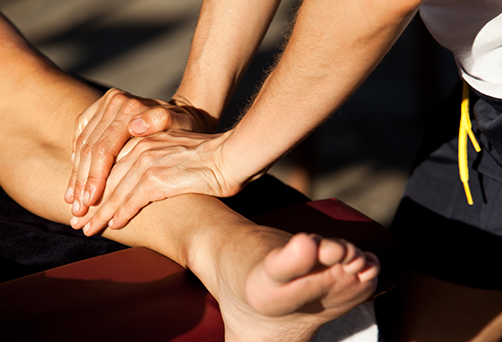 PNF (Proprioceptor Neuromuscular Facilitation) stretching is a dynamic and assisted stretching technique that safely and effectively increases flexibility and range of motion through joints that are restricted by muscle tension. It is often combined with sports massage to help speed up recovery time in between workouts, reduce the chance of injury and improve athletic performance. Using a "contract and relax" technique, PNF resets the new range of motion and holds this in the body memory for longer than if regular static stretching had been performed. As well as increasing flexibility and range of motion, PNF enhances joint stability and neuromuscular control. It includes both active and passive stretches, whereby the client is often actively contracting and relaxing the muscles while connecting their breath with the movements.
You will be given a variety of rehabilitation techniques and strengthening exercises so you can get back to your sport or activity as quickly as possible.
Common injuries that Body Flows has successfully worked with and healed include: plantar fasciitis, runner's knee ITB syndrome, shin splints, hip or low back pain, rotator cuff syndrome, sciatica and Achilles tendonitis.
Reiki Energy Healing
Reiki is a Japanese technique for stress reduction and relaxation that also promotes healing. A Reiki treatment consists of very light touch on different parts of the body and is based on the idea that an unseen life force energy flows through us, physically, mentally, emotionally and spiritually, and is what causes us to be alive. If our life force energy is low, we are more likely to feel stressed or become sick and if it is high, we are more capable of being happy and healthy.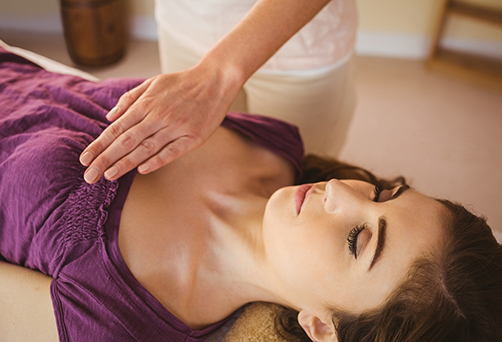 Reiki is a simple, natural and safe method of spiritual healing and self improvement that is available to everyone. It has been effective in helping virtually every known illness and always creates a beneficial effect. It works in conjunction with all other medical or therapeutic techniques to relieve side effects and promote recovery.
A Reiki treatment can feel different for each person. You may feel warmth, lightness, gentle vibrations or shifts in the body, or perhaps a glowing radiance of energy flowing through and around you. Reiki treats the whole person including the body, emotions, mind and spirit, creating many beneficial effects that include deep relaxation, calmness and peace, and has been known to produce extremely profound healing results.
Testimonials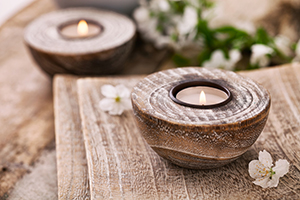 "Sally's massage is simply the best I have ever had - by far! She pays attention to each and every muscle. She absolutely fixed my calf and shin. I learned a good lesson for my marathon training the power of regular massage. For the first time in 5+ weeks it doesn't hurt to touch my calf/shin anywhere. I honestly turned the corner with Sally's very deep work. As an athlete, I highly recommend incorporating Body Flows into your routine!" - Allison
"My massage from Sally was nothing like I've experienced before. The detail work she did around my hands, feet, fingers, and toes was incredible. I liked the way she guided me to do deep belly breathing through more intense areas or pressure points. This really helped me to relax. I felt so light and full of energy afterwards." - Jules "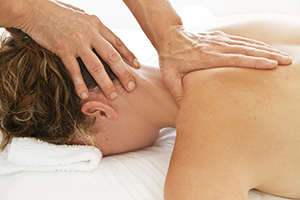 I have had really bad migraines pretty much every day for the last 5 years. I've been to hundreds of doctors and have tried almost every alternative medicine technique there is. No-one was able to help. I heard that bodywork can help although I was dubious. After my first session with Sally, I had almost a whole day with no migraine. After my second and third sessions, I had about 2 days completely pain-free. I've been seeing Sally weekly for 6 weeks now and I'm consistently having day after day with no pain at all. I feel alive again! She works on my neck, shoulders and back, and even my head and face. She really seems to know how everything is connected. I'm so grateful for feeling better and for finding her. Thank you!" - Laura
"I've always had very tight hamstrings and low back pain. Sally has a calm and nurturing presence, but incredibly strong hands. She also helped me stretch my muscles and gave me really good advice and techniques on how to incorporate stretching into my daily routine. The results are superb. I highly recommend Sally." - Pankaj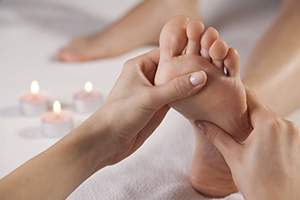 "I started going to Sally over a year ago and would not go anywhere else! I have sent friends to her, and they all love her as well. When I first went to see her, I was tense and tight ALL OVER! She really worked on EVERY knot. What really impressed me was her knowledge about the body and its anatomy, realizing that the pain could be stemming from somewhere else, not necessarily the area of the knot. She is extremely knowledgeable and to top it off, just a really good, nice, genuine person. The studio is very soothing and clean." - Angie
"I've been into running for over 30 years and really appreciate a good massage. Sally's massage was not only a treat but also a complete treatment for areas that hurt but had not been considered by regular therapists in the past. To put it another way Sally is thorough, caring and very accommodating to what I needed. Her technique is not one size fits all. I thoroughly enjoyed and recommend her 90-minute session." - Rory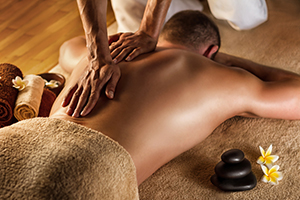 "I'd been having insomnia for months and read about the Raynor technique of bodywork and how it can help. After my session with Sally I slept better that night than I've slept for months. My whole body and mind just went into this deep state of relaxation. Amazing. I highly recommend Sally. I also felt like she really tuned into the areas that needed the most work and found tension in my body that I had no idea even existed!" - Darcy
"I consulted Sally after recovering from a knee surgery. I had developed patterns of compensation to protect the injured knee which led to tensions and pain in other areas. Her massages helped me loosen up tight areas and her knowledgeable advice was vital on my road to recovery." - Andreas
Services and Appointments
Deep Tissue Therapeutic Raynor Massage (blends multiple massage modalities)
- 60 mins $110 | 90 mins $160 | 120 mins $200
Reiki Energy Healing (helps stress reduction, emotional healing and pain relief)
- 60 mins $75 | 90 mins $110
Please note we have a 24 cancellation policy. Full service prices will be charged for late cancellations and no-shows.
Please be considerate to your therapist in the following ways. Please bathe or shower within 12 hours prior to your appointment, and please do not attend if you are sick. We love healing and working with healthy and clean clients. We reserve the right to refuse service to anyone.
By Appointment Only. Please send us a message below to request an appointment.