Relax. Revitalize. Renew.
"Take care of your body. It's the only place you have to live." - Jim Rohn
Body Flows Massage and Bodywork is unlike any other massage you have experienced.
Certified in the Raynor technique of Therapeutic Massage and Sports Massage, Sally Mitchell, the founder of Body Flows, has a practical yet intuitive approach and is highly effective in reducing tension and muscle tightness, healing sports injuries or chronic pain, releasing unwanted emotions and leaving you feeling balanced, lighter and more physically aligned.
Raynor Therapeutic Massage is a unique style of deep tissue massage that draws on the best of both eastern and western massage techniques and philosophies, blending Deep Tissue, Swedish, Thai, Shiatsu, Hawaiian, Reflexology, Sports, Ayurvedic, Remedial, Abdominal, Acupressure and more. The intent of this style is to locate the source of tension in the body and then effectively eliminate it, leaving you feeling lighter, looser, more relaxed, balanced and tension-free.
Raynor massage is recognized as one of the most powerful and effective forms of massage today.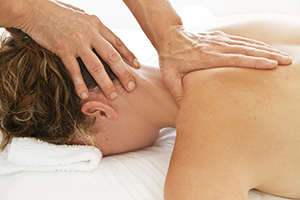 Other benefits of bodywork and massage include reducing blood pressure, strengthening the immune system, improving circulation, increasing flexibility and range of motion and improving one's overall health and well being.
"Over the years I've tried all different kinds of massages. Being a runner with constant muscle pains and a recent IT band injury, I need someone who had deep knowledge on the body flow and able to guide and help me to fast recovery. Sally's approach to massage is very unique. She combines her running, yoga expertise with her customized approach just for me. A session with her is truly one of kind. She's not just following a typical massage script, she focuses on what matters to my needs and the outcome is just fabulous. Not only I felt my whole body is rejuvenated, the ache and pain is definitely disappearing, and my whole body feels all melted together. My only wish is if I were to live close by. Sally truly delivers the full body flow, and brings the best outcomes I ever experienced." - Emily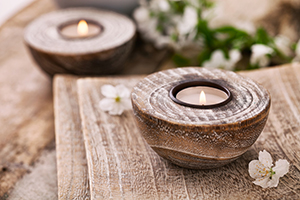 "Sally is fantastic. Both my husband and I use her as sports massage therapist to work through the kinks of running. She is pro-active in helping us. I've also attended one of her running retreats and separate Chi Running sessions. Sally is professional, knowledgeable, open and friendly. A perfect combination. I highly recommend her services." - Patricia
"Sally is amazing! I had lower back pain for months prior to a combined massage and Reiki session. Afterward I had amazing energy and my back pain was gone! I give body flows my highest recommendation!" - Jen
Bodywork Types Offered
Deep Tissue Therapeutic Massage
Sports Massage and Dynamic Stretching
Reiki Energy Healing
Rates and Appointments
Deep Tissue Therapeutic or Sports Massage - 60 mins $115 | 90 mins $165 | 120 mins $205
Reiki Energy Healing - 60 mins $80 | 90 mins $115
Therapists
Sally specializes in Raynor therapeutic deep tissue massage, Reiki energy healing and aromatherapy.
Carl specializes in Neuromuscular Therapy, fascial release and deep tissue work.
Please note we have a 24 cancellation policy. Full service prices will be charged for late cancellations and no-shows.
Please be considerate to your therapist in the following ways. Please bathe or shower within 12 hours prior to your appointment, and please do not attend if you are sick. We love healing and working with healthy and clean clients. We reserve the right to refuse service to anyone.
Raynor Therapeutic Massage
Raynor Therapeutic Massage is a unique style of holistic deep tissue massage that can have a profound effect, not just on the muscular system, but on all systems of the body, including the skeletal, digestive, circulatory, respiratory, lymphatic, endocrine, reproductive and nervous systems.
Muscle tension and tightness in the body reduces the flow of blood, oxygen and lymph to our muscles and organs, as well as restricting the flow of the subtle energy, Chi or Prana. This can limit the body's ability to effectively eliminate toxicity and retain good health and vitality.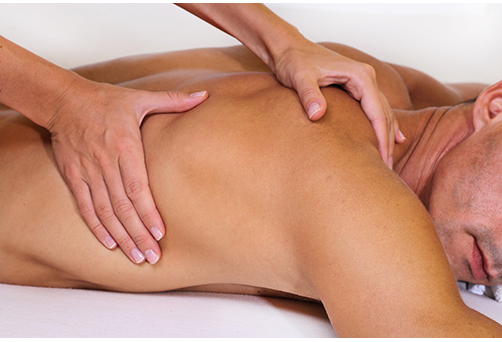 Raynor bodywork has been known to help people with the following conditions: general aches and pains, sports injuries, fatigue, headaches and migraines, depression and anxiety, insomnia and other sleeping disorders, digestive issues, menstrual issues, and ADHD.
During a Raynor massage session, we are not only looking at one part of the body in isolation, but the body as a whole. Tension in one area of the body may be held by tightness in another part of the body, which may be held by tightness in another area, and so on. Working along these bands of tension in the body, referred to as the Meridian lines in Chinese Medicine, we can often trace the tension back to it's roots. We work a lot on the hands, feet, head and abdominal areas, which are considered the roots and exit points of the body in Chinese Medicine. Releasing tension from these areas can often release tension from the rest of the body.
The source of tension in the body can sometimes be from emotions, stresses or traumas and may have been stored in the body for a very long time, even since childhood. In order to release the tension, we sometimes need to release the emotion associated with the tension as well. This can manifest as an emotional release during or after a Raynor massage, which could be sadness, anger, laughter, tears or any other emotion you may have been holding onto. It is important to let the emotion leave the body, and then the tension will follow.
Deep yogic belly breathing is an important part of a Raynor massage. Through this deep breathing, you will be able to more easily release the tension and emotions and allow the body to restore itself to it's natural relaxed state.
Read more about Raynor Therapeutic Massage here.