Effortless Running, Reduce Injury and Increase Speed with ChiRunning
"Running does not hurt your body. It's the way you run that does the damage and causes pain." ~ Danny Dreyer, founder of ChiRunning and ChiWalking
"Sally is an excellent instructor. Her insight and feedback on my running style was valuable and will overall help my progress. The video comments were extremely helpful. It is nice to have that visual correlation with her added comments. " ~ Suzanne, satisfied customer
Would you like run more efficiently and with less effort, reduce injury, feel lighter, while also running faster?
Having a running coach who can help you with your running technique, motivate you to get out and run more consistently, and support you towards your running goals is so important if you want to stay injury-free and enjoy running for the rest of your life.
Body Flows teaches a safe, natural and highly efficient running technique called ChiRunning, that makes running seem effortless, light, and allows you to feel like you are running like the wind. ChiRunning is based on principles of Tai Chi, including core strength and posture, an inner focus and mind/body connection, and the natural flow of energy.
In addition to learning the ChiRunning technique, Body Flows runs with people one on one for personal, custom running coaching, and leads regular group runs, running camps and retreats all over Sonoma county.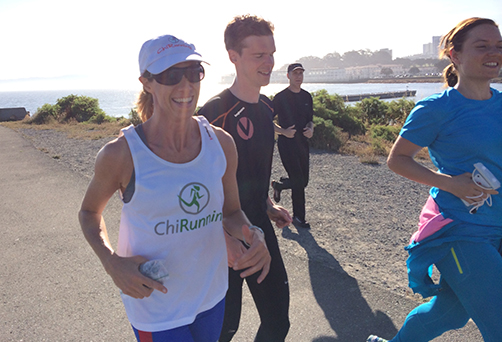 Whether new to running, already running to stay fit or seeking a competitive edge, ChiRunning makes running easy by letting gravity do the work. You run from your core muscles, allow gravity to assist your forward momentum, and let your legs relax. This reduces impact and eliminates the cause of injury, helping you to run more safely, run for longer, feel lighter and more relaxed, run faster, and enjoy running for a lifetime!
If you are a more competitive runner, the techniques and training principles of ChiRunning will help you become physically and mentally aligned with success. You will discover the zone where your body and mind work in perfect synchronicity and where speed comes from deep relaxation and an alert awareness.
Overall, running helps you to stay fit and healthy, clear your mind, manage your weight, relieve stress and feel fabulous. By learning the ChiRunning techniques, you can enjoy these benefits for the rest of your life!
ChiRunning has been known to reduce, prevent and even fix the following injuries: ITB Syndrome, Patellofemoral Syndrome (often referred to as Runner's Knee), Shin Splits, Plantar Faciitis, Achilles Tendonitis, Stress Fractures, Sciatica, Low Back and Hip Pain and Tightness, and Hamstring, Hip Flexors and Calf Pain.
Learn more about ChiRunning by founder Danny Dreyer.
ChiRunning Certified Coach and Instructor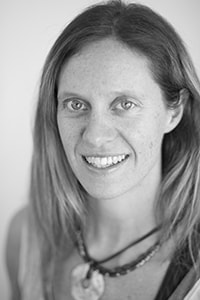 Sally Mitchell, Running Coach and Certified ChiRunning Instructor, is based in Sonoma, California, and loves running on the local running trails in nature.
Teaching group workshops, private classes, and running with clients one on one, she is passionate about sharing the techniques that have helped her with her own running, eliminating knee pain, running more easily and running faster.
Sally has been running for over 20 years and has competed in multiple running and triathlon races, including marathons, half marathons and various distances of triathlons, qualifying for Boston marathon and the Olympic and 70.3 Triathlon World Championships.
Workshops and Private Classes
ChiRunning Part 1
Lessons Include: Injury Prevention, Energy Efficiency, Posture, Lean, Lift, Gears, Stride Length, Cadence, Core Strength, Video Analysis.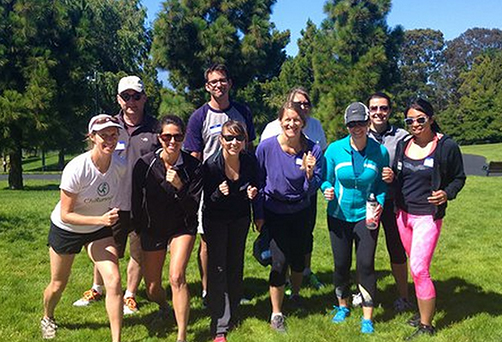 Cost: $125 for 4-hr group workshop.
Location: Running Track, Sonoma Valley High School, 20000 Broadway, Sonoma, CA 95476.
Upcoming Dates: no workshop dates at this time as we are focusing on private and custom group workshops
All Levels Welcome and Encouraged!
BOOK PRIVATE CLASS
ChiRunning Part 2
Lessons Include: Body Looseners, Knee Bending Exercise, Breathing Techniques, Running Hills (Gradual and Steep Uphill and Downhill), Program Development, Running Practice, Personal Feedback, Video Analysis.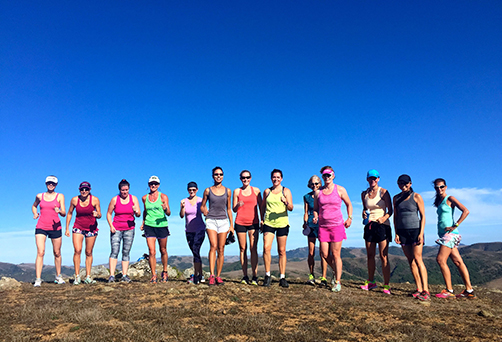 Location: Sonoma Overlook Trail, meet at the trail entrance, beside the Mountain Cemetery, off First Street West just four blocks north of Sonoma Plaza.
Upcoming Dates: Private Class Only
Prerequisite: must have completed Part 1
BOOK PRIVATE CLASS