OVERVIEW
WEB DESIGN
WHAT IS SEO?
MODERN SEO
OUR APPROACH
SEO PACKAGES
CONTACT
Overview
Partnering with the Founder of the keyword research tool, SearchTriggers, and search engine, EarthGrid, we are thrilled to offer Website Design, Development and SEO Services for small businesses, entrepreneurs, and health and wellness professionals under our new partner business, Wellness Creations.
Founder of Body Flows Yoga Retreats, Sally Mitchell, combines her 20 years experience working in technology, together with her success using SearchTriggers to rank her business on page 1 of Google, to help her clients achieve the same success with their businesses.
Sally's passion for helping others to more easily share their knowledge, skills, products and gifts online is demonstrated through her commitment to her work, her understanding of her clients' unique needs, and her creative and mindful approach to Website Design, Development, SEO and Digital Marketing.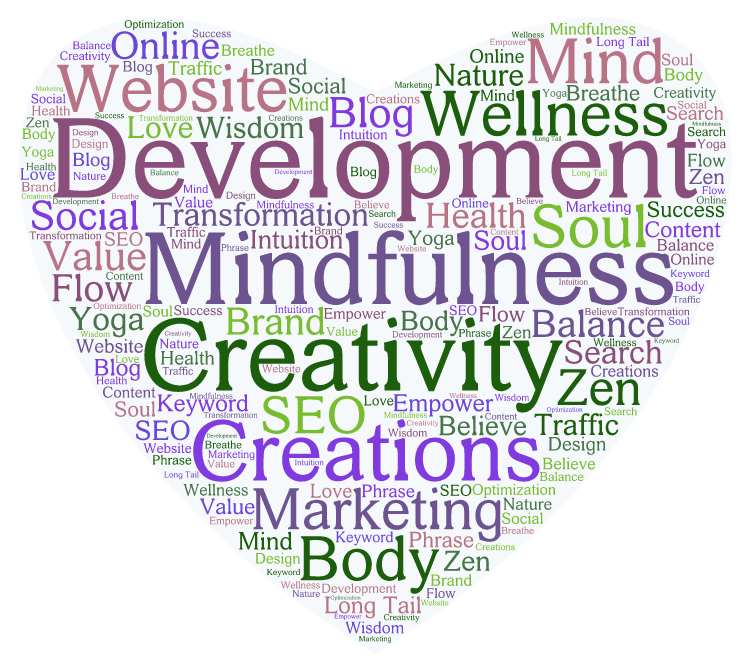 Wellness Creations - Website Design & Development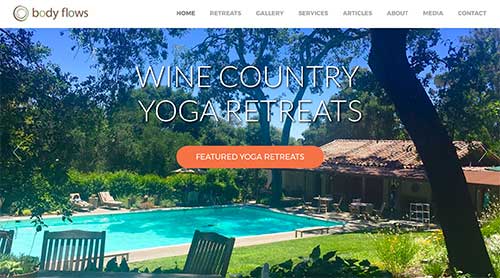 We believe that creating your first website is the beginning of a journey of personal transformation and empowerment. We work with you to customize a beautiful site that demonstrates your unique brand and shares your knowledge and value with the world.
All the websites we build are fully responsive, mobile compatible and optimized for the search engines. We will work with you to determine high demand and low competition long tail keywords for your industry, that will help your site rank competitively on the search engines.
Design and Development of Basic Website with 5 pages, including SEO on all pages: $3,000
Annual Website Hosting Fees: $360
We can also customize a package for you that includes additional pages and additional SEO or digital marketing so you can further optimize your online presenece. Read more about our SEO services and packages below.
Email us today to discuss creating a website that aligns with your unique brand and begin your journey of transformation and creativity, taking your business and your life to the next level! sally@bodyflows.com.
Portfolio of websites we have created - coming soon!
What is SEO?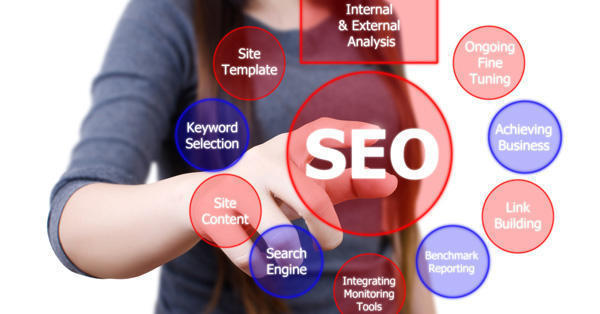 Search Engine Optimization, or SEO, is the process of optimizing a website so it ranks high in organic search results in a search engine. 'Organic' means that your listing appears in the search results without you needing to pay the search engine for advertising. The major search engines, such as Google, Bing and Yahoo, rank websites based on specific parameters that they deem most important. This ranking is done at no cost to the website owners. That said, it is critical to understand the parameters that they use so you can increase the ranking of your site.
SEO is one of the most effective methods that companies use to increase their visibility on the web, ranking higher in search engines than their competitors, increasing visitors to their website, i.e. web traffic, and ultimately boosting online sales.
By optimizing your website today using our proven SEO techniques, we will help you to take advantage of this free, organic website traffic, grow your business by increasing your traffic and online sales, and gain competitive edge in your industry.
Modern SEO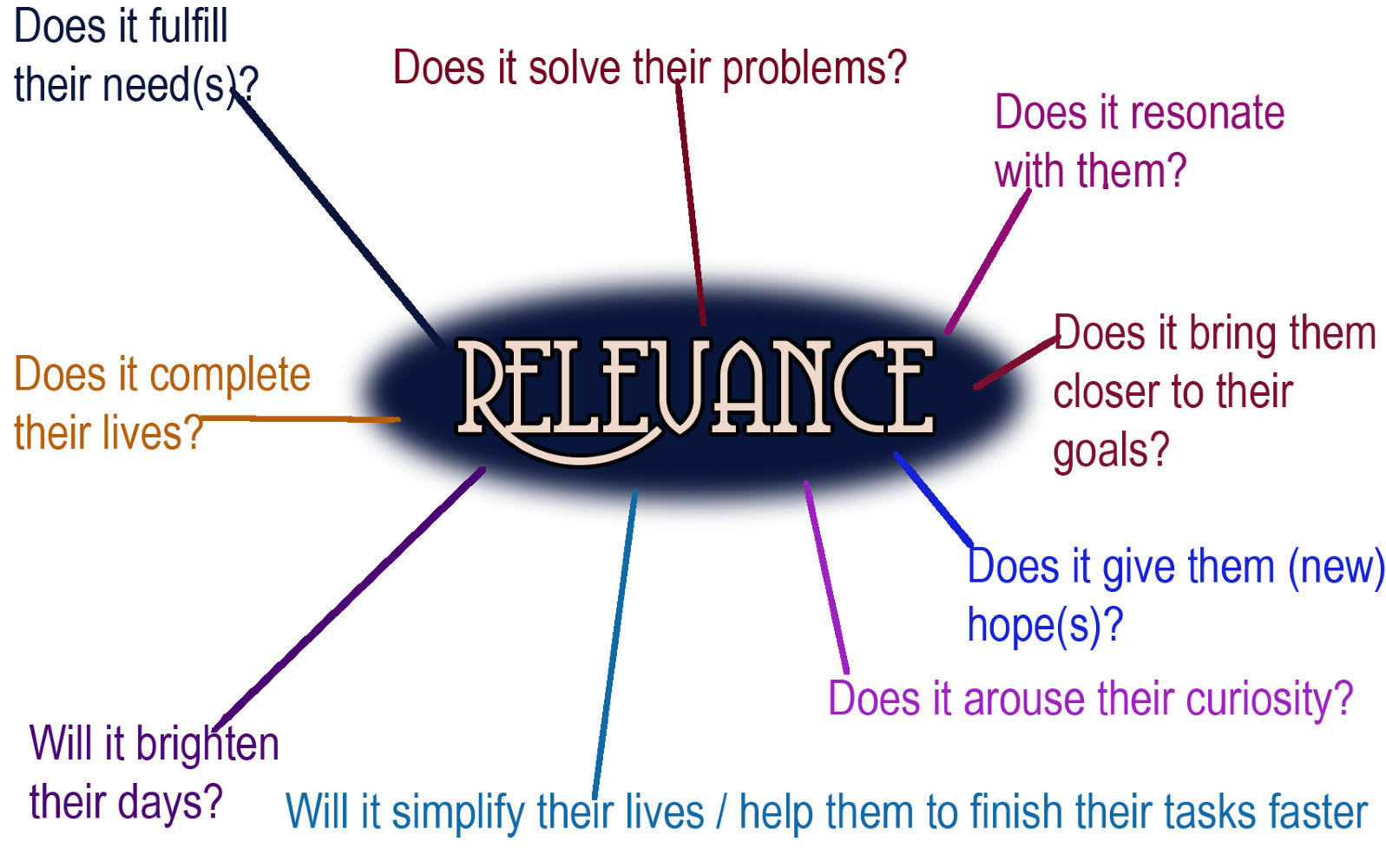 In the past, SEO firms focused on backlinks (other websites linking back to your website) and article spinning (creating lots of fresh web content on your site). Today, SEO looks very different.
Modern SEO uses strategies that focus on trending keyword research, strategic implementation of social media, on-topic content creation, authority site recommendations, reputable authorship endorsements, press releases, and major media acknowledgements. Ideally, this requires daily blogging, daily Facebook posts, entertaining YouTube videos, Tweets, monthly Google+ Hangout events, while keeping up to date with your keyword research and the latest information about users' intent and users' search behavior within your industry.
Our Approach
Read More About Our Approach to SEO
Our Approach
We believe the most important aspect of SEO is knowing the factors that search engines use to rank websites, so you can ensure your website is relevant and popular in the eyes of the search engines. These ranking factors are: keywords and content, engagement and traffic, and domain-level brand metrics.
Below is an outline of our unique approach, including the steps we will take to analyze, research and optimize your website according to our Modern SEO strategy.
1) Audit your website
The first step is to audit your website, identify your current rank and authority, review your website's analytics, and determine the keywords that will set you apart from your competition. In cases where websites are not compatible with current standards, including mobile compatibility, ease of update and modification, we may recommend that your site be revamped or rebuilt.
2) Crawling and Indexing
Search Engines have automated robots called crawlers that use links to scour the Internet, find web pages, and decipher page data that are indexed correctly for inclusion in search engine results. Web pages that are private or should not be indexed for some reason should be hidden from these crawlers. We will hide these pages from the crawlers and clean up your list of indexed pages.
3) Ranking
Each search engine has different ranking factors, while they all have a few factors in common, in particular keywords, content and links. Keywords and content are arguably two of the most important factors that search engines look for when ranking pages. Because of this, it is imperative that you know what keywords are in highest demand within your market and incorporate those keywords into the content on your site.
All your website's content will naturally create a collection of links, and search engines use link analysis algorithms that look at the sources of the links, number of links, and anchor texts of links to help determine their relevance in search engine queries. Using the keyword tool SearchTriggers, we are experts in determining the relevant and most effective keywords for your specific niche.
4) Accelerated Mobile Performance and Mobile Optimization
Having a mobile optimized website will help improve your search engine ranking because search engines are beginning to develop mobile crawlers that will create mobile-only indexes. Accelerated Mobile Performance (AMP) allows for faster rendering of web pages on mobile devices and has recently been recommended by Google.
AMP has three components: AMP HTML is a simple redesign of HTML with specific AMP commands, AMP JS is JavaScript for mobile that ensures quick page rendering, and AMP Content Delivery Network will cache your AMP content for fast delivery.
In Google searches on a mobile device, there is now a carousel of search results that only includes web pages that have implemented AMP. While AMP is not yet a ranking factor, it does drive more traffic and visitors to your website, especially from mobile devices where your website is more likely to be a top result in Google's carousel.
5) Authority
A key approach that we use to rank your website is based on one of the current (2015-2016) methods that Google uses to ranks websites, which is determining authority sites. An Authority Site has a ranking of 20 or higher in the MOZ Open Site Explorer. The number of inbound links from other authority sites also boosts this ranking.
6) Creating Buzz and Connecting with Influencers
Once your websites are set up correctly and your online presence is established with the relevant target audience in mind, it is time to take your message out to the influencers of this audience. Effective and targeted press releases and amplification of your message must be performed at this stage.
We will identify influencers in our vast database, connected with them and provide them with a reason to mention your name, product or service to their large following and community. We can provide you tools to monitor the coverage for yourself or we can provide full tracking and monitoring services in this area.
In addition, we have the tools to measure the impact of this media exposure on your market place. We look for mentions in the different media and seek to maximize the positive sentiment related to your business.
7) Your Unique Selling Proposition
Since online sales is such an important revenue source these days, it is important to set up your Unique Selling Proposition and your identify and brand in a consistent way across your websites and social media networks. The more your readers and prospects connect with you, and can relate to the products and services you are offering, as well as relate to your brand, the higher your chances are of successfully attracting customers and increasing revenue.
Next Steps
Our execution strategy incorporates proven methodologies, a team of qualified and experienced personnel, and a highly responsive approach to managing deliverables.
On Page SEO Report
We will create and deliver a report that defines recommended and relevant keywords and phrases, identifies your competition, and authority sites on which we suggest you post articles. This will be implemented using our in-house and industry-leading proprietary keyword tool, SearchTriggers. You can sign up for a Free Trial of SearchTriggers here.
SearchTriggers was developed exclusively by our team, and provides unprecedented insight into competitive activities and SEO opportunities. This cutting-edge proprietary process provides real-time search data and guides us about whether or not to pursue a specific keyword naturally versus using a hybrid PPC approach.
In depth keyword research
Competitive analysis
Traffic analysis
Off Page SEO / Integration and SearchTriggers proprietary systems
We will provide SEO research, analytics, reporting and optimization. In addition, we will make sure that local SEO is correctly set up for your company and that your website is displayed accurately on Google maps and other key local sites.
Our team has devised a new hybrid strategy combining paid search, traditional organic search, and social media to achieve proven SEO results under the new and much changed Google rules. This strategy has proven itself to acquire competitive keywords that simply cannot be garnered without its use. The output of SearchTriggers is both SEO and PPC, and we use it to provide us with the analytic basis of our hybrid SEO strategy that utilizes PPC to enhance Google SEO rank.
Our Success
Our Modern SEO Strategy has proven itself through continued success with multiple businesses, overtaking their competition and appearing at the top of Google for their keywords.
The time it takes to produce these results is based on how competitive your industry is and how effective you and your team are at consistently producing daily social media content, or hiring someone to do so. In our experience, our clients begin ranking under niche phrases in approximately 90 days. We consider it best practice to focus on 1 or 2 primary targets so that the client is established as the market leader in those areas.
SEO Packages
1) SEO Audit ($599)
If you are an established business with a website that has been around for a while and has some presence on the search engines, the first step is for us to perform a basic SEO Audit on your website. After that we can propose the optimal strategy for you that meets your business growth and budget.
Includes:
Analysis of your current Website Authority, with respect to your industry competitors.
Review and analysis of Meta Data, Speed, Mobile Compatibility, and Bad Links.
Review and setup of Google Analytics, tracking pixels and plugins.
SEO of one article or web page that is not the home page. Optimization of additional pages is $100 per page.
Deliverables:
Written Report that includes recommended SEO changes that could be implemented by a technical member of your staff, with suggested keywords, titles, content, optimization tools and links to competitors in your industry who we have selected, as well as our recommended next steps based on our review of where your website is relative to other businesses in your industry.
30-Day Free Trial of SearchTriggers Business Edition ($99 value). Sign up for your Free Trial here.
Video of the steps that were taken to SEO this page, including keyword research, tags etc. *
* Disclosure: The video created will be owned by Search Triggers and may be used as case study material in our future training programs. If you do not wish for your case study video to be made public in our training materials, you may purchase and own the video for an additional $500.
SEO Audit Cost: $599
2) Detailed Keyword Report ($599)
If you're just getting started with your business or if your website is not ranking or searchable on Google, a detailed keyword report is our recommended first step for you.
We will take the top 50 or so keyword terms within your industry and use our sophisticated software to do a deep dive into every keyword that relates to your business. We'll create a color coded list for you that tells you which keyword terms you can use to improve your ranking on the search engines. Once you know these terms with the least amount of competition, yet high demand, you will then have the information needed to create more relevant and optimized content on your website.
Deliverables:
Fully loaded SearchTriggers account, with all your keywords accessible at your fingertips.
Optional export of all keywords in an Excel file.
30-Day Free Trial of SearchTriggers Business Edition ($99 value). Sign up for your Free Trial here.
Keyword Report Cost: $599
3) SEO Audit + Keyword Report ($997)
Bundle both the SEO Audit and Detailed Keyword Report together for a discounted rate!
Bundled Cost: $997
4) Monthly SEO Service ($299/month)
If you are just getting started with your business or website, we recommend trying our monthly 'done with you' service for $299/mo.
We will help you to rank in the search engines using keyword research, as well as other proven SEO methods, each month. This package will include SEO of two pages of your website. SEO of additional pages will cost $100 per page.
We believe that our keyword research methods will work long term for your search rankings because they focus on identifying the words that people are looking for, and are related to your business, then matching those words with the language and content of your website.
Monthly SEO Service Cost: $299/month
If you'd like to begin working with us, please provide some information about your business by completing the form below.
Feel free to email or call us with any questions: sally@bodyflows.com, (917) 913-1144 (mobile).
We look forward to working with you!