Top 3 Running Safety Gadgets
It's Running Safety Month, and we're hitting the pavement and putting our best safety tips to use. As runners, it's important to exercise common sense and stay alert, especially when running alone. Here are three running accessories that help us run hard and stay safe.
Love listening to music? Use THESE wireless headphones.
We love running to music - especially to Spotify's running playlists that are designed to match your pace - but music can be distracting. Run experts typically advise that you skip the headphones, however, we've discovered a brand that allows us to stay alert and jam out on the trails, roads and everywhere else our legs will take us. AfterShokz Trekz Titanium Headphones are designed with safety in mind. Their bone conductive technology provides top-quality sound without getting in the way of potential hazards (cars, other runners, bikers, etc.). Run to the beat of the music and hear the world around you with AfterShokz.
Carry important identification information.
In case of an emergency, it's important to carry identification that can help 911 emergency services better assist you. Who Am I ID designs easy-to-use bands and bracelets that contain vital information for you to wear when you run. Include your name, contact names and phone numbers, blood type, allergies, medical info, and more on these brightly colored bands. Best of all? The bands fit comfortably on your ankle and/or arm for a distraction-free run.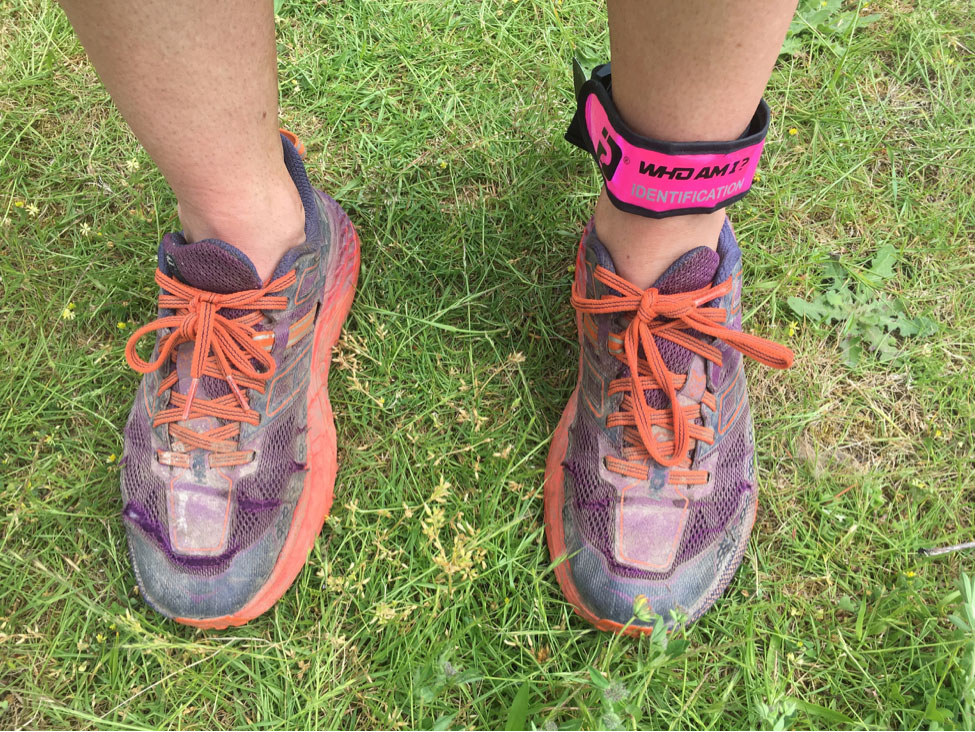 Get help when you need it, where you need it.
Wearsafe is creating a safer world - one student, athlete (you!), and traveler at a time. Designed to be the smartest, most effective personal safety technology in the world, the Wearsafe Tag gives you the power to get help in a way that is easily accessible. It's a small, discreet waterproof device that you can attach to your clothing. With the press of a button, Wearsafe's Bluetooth-paired app sends an alert to your most trusted friends and family.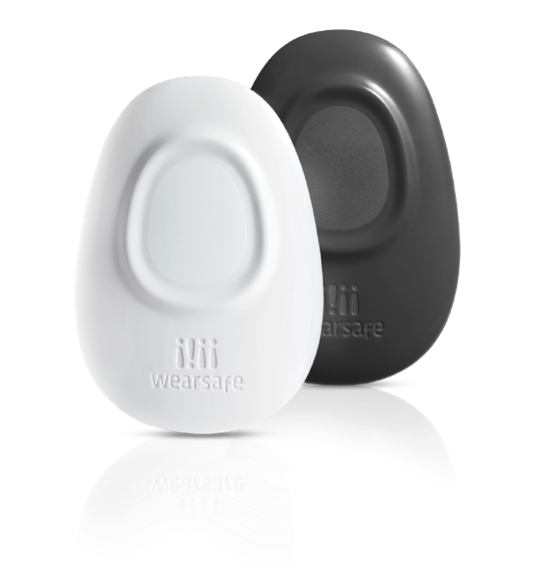 >> Ready to put your new knowledge into practice? Sign up for a women's-only race. Use code FLEXANDFLOW for 20% off your registration.
---
Author: Courtney Ferris is a FT Growth Marketing Consultant, PT Sweat Pink Chapter Manager, and ACE-certified group fitness instructor. When she's not busy working, she loves skiing, hiking, cycling, and traveling. Her blog, The Daring Darling, is her creative space to share her love for health, wellness, travel, and adventure. If you're in Washington, DC, get in touch and join one of our Sweat Pink DMV events! Find her on Instagram and Twitter.