Best Way To Quit Your Job Ever And Follow Your Dream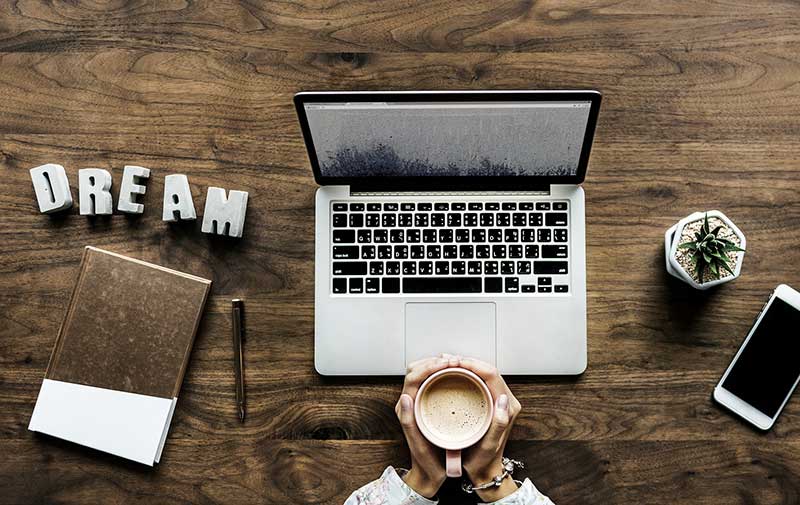 Two years ago I decided to quit my corporate job, after 16 years in the corporate and technology world, follow my passion, my dream and my heart and create a career out of my love for yoga and wellness.
I was nervous. I was anxious. I was scared.
What if it didn't work out?
I was giving up a stable career, a consistent monthly salary, fantastic health insurance coverage, the potential for promotion, pay rises and bonuses, a team of intelligent colleagues and friends, company outings, dinners and travel, and lots more.
However, none of this seemed important to me any more. I was ready for a change and ready to step into my power, be my own boss, and live my dream.
So how did I do it?
I want to share with you some tips that helped me to leave the corporate world and my current job with ease, with simplicity and with grace.
Be Honest

I kept my dream job to myself for a very long time, never sharing it with any of my colleagues, concerned about what people would think, and that I might get fired on the spot for having my heart elsewhere.

Once I was sure in my mind that I was going to leave within a few months or a year, I decided to be honest with my colleagues about my 'other life' that I was building up on the side.

When my CEO heard that I was a yoga teacher, he asked me if I would teach yoga to his employees twice per week, AND he offered to pay me for the classes, on top of my monthly salary. Wow!

Being open and honest opened up doors for me and gave me this amazing opportunity that would actually help me in my dream career!

Whatever your dream job is, I'm sure there will be people in your current job that will want your services. Don't be shy to open up, be honest and confident about what you can offer, and doors will open and fantastic opportunities will arise, just like they did with me.

Go Part Time

Going Part Time in your current job is the best advice I was ever given, thanks to my Dad for the great advice. My CEO didn't want to lose me so he accepted my offer of working 3 days per week and having 2 days to build up my dream job.

The funny thing was that I began enjoying my corporate job even more because I was no longer attached to it, and I was loving my other 2 days living my dream.

Going part-time gave me the time I needed to build up new clients, while also still having the security of a partial monthly salary and health insurance.

Use Your Current Job for Referrals Into Your Dream Job

Three of my current corporate yoga clients were referrals from colleagues at my last tech company. Being given the opportunity to teach yoga at my company helped me to get testimonials and referrals and expand my dream job in a very positive way.
I'm so grateful now to be working full-time on my own business. I'm also extremely grateful for the flexibility of my last company to allow me these amazing opportunities and help my transition be smoother and a lot less stressful.
If you're still reading, I assume you are ready to quit your current job and follow your heart and your dream, right?
I'd love to hear how you get on with these tips above. Feel free to ask any questions or add any comments in the comments section below.
If you know of anyone else looking or a transition in their career or life, please share this article on your social media channels by clicking the social buttons below.
Namaste and much love and gratitude,
Sally