9 Favorite, Healthy and Best Sonoma Wineries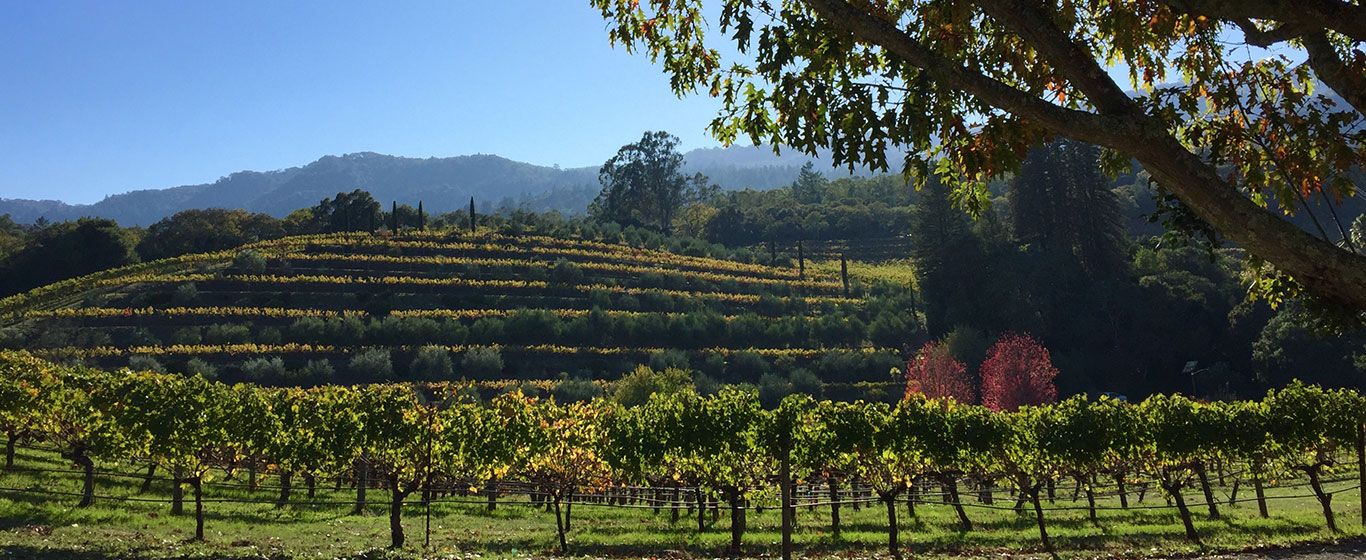 Planning a visit to Sonoma Valley for a day out with friends wine tasting can sometimes be a little overwhelming because there are so many amazing wineries to choose from. That's why we've put together this helpful list of our favorite and best 9 wineries in Sonoma Valley and we're happy to share it with you.
Sonoma Valley is home to a wide variety of wine grapes and varietals due to its diverse microclimates and terrain, and contains many of the earliest and most historic wineries in all of Sonoma and Napa County. Sonoma Valley consists of the regions of Sonoma town, Glen Ellen, Kenwood and Carneros. We've picked out a few of our favorites from these regions that make up the Sonoma Valley.
We love these wineries for a variety of reasons, including their organic, biodynamic and sustainable farming methods, healthy and pure hand-crafted wines, whilst also being able to enjoy nature, learn about the wine making process and feel welcomed and part of our wonderful Sonoma wine community. Many of these wineries have been family run wineries for many years, and their wines are truly hand-crafted with love. We hope you will enjoy visiting these wineries and tasting their delicious wines as much as we do!
1. Benziger Winery, Glen Ellen
Biodynamic and Organic Wines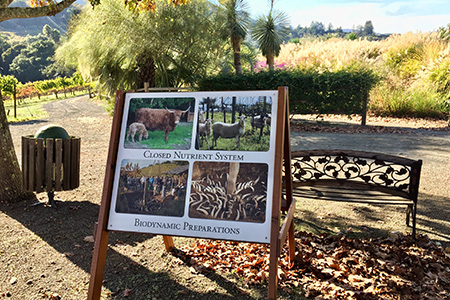 Benziger has been a family winery since 1968 and creates healthy, authentic and memorable wines, using certified Biodynamic, organic and sustainable farming and wine making processes. Their wines have character and conscience, meaning they're not only great in the glass, they're grown in a way that's good for the environment too. You can enjoy the winery tram tour around the property, learn about the biodynamic farming process and taste the grapes directly from the vines, before relaxing in their tasting room and experiencing these delicious wines. Located on Sonoma Mountain, the views from Benziger winery are stunning. With Jack London State Park just across the road from the winery, you can take a beautiful hike before indulging in their delicious wine. Visit Benziger for a tour and tasting with friends, a corporate event in their beautiful open-air barn, or a yoga and mindfulness class with Body Flows followed by tour and tasting.
Read more about Benziger Winery or arrange a visit.
2. Gundlach Bundschu Winery, Sonoma
Sustainable High Quality Wines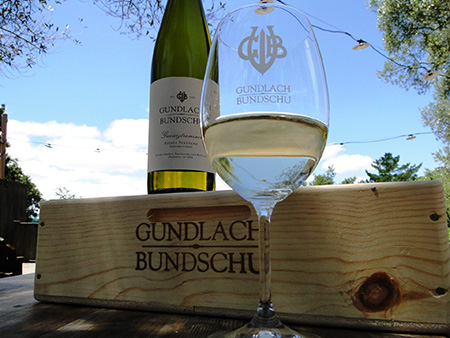 California's oldest family-owned winery, Gundlach Bundschu, has been farming and making wine since 1858. They are both a Certified Bay Area Green Company, and Certified as a Fish Friendly Farming Company. Their world-class wines are created from sustainably grown grapes, and they are passionate about being responsible stewards of the environment, whilst also preserving the land for future generations of their family. Gundlach Bundschu is located just outside town of Sonoma, on a beautiful 400 acres of land, with the tasting room and property overlooking the vineyards and nature. It's the perfect spot for a family picnic by the lake, wine tasting or cave tour, or kick back and enjoy one of their great music festivals, hosted regularly throughout the year.
Read more about Gundlach Bundschu Winery or arrange a visit.
3. Muscardini Cellars, Kenwood
Bottled With Love with the Joy of Living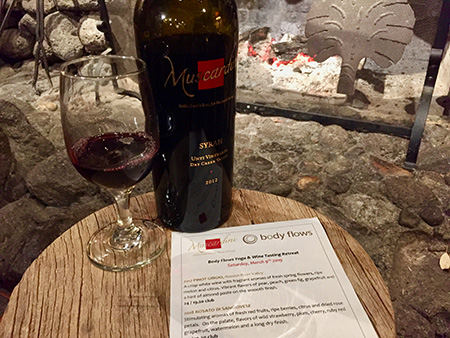 Making wines that artfully capture flavor and spirit, Muscardini Cellars family winery promotes artisan handcrafted, italian-style winemaking. Through their limited edition and award-winning wines, the Muscardini family shares their appreciation for the fruit of the vine and pride themselves in artfully capturing both flavor and spirit. Just 15 mins drive north of Sonoma town, Muscardini is located in the village of Kenwood, in the heart of Sonoma Valley wine region. Enjoy wine tasting with culinary pairings, wine-education, your own private or corporate event or a picnic in their beautiful gardens. Their wines are hand-crafted and bottled with love, with the zest and joy of living.
Read more about Muscardini Cellars or arrange a visit.
4. Deerfield Ranch Winery, Kenwood
Clean Wine. Clear Mind.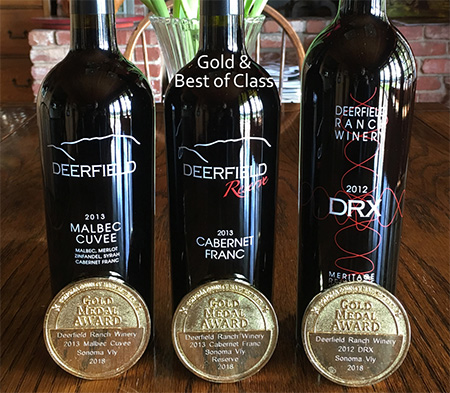 Deerfield Ranch Winery is famous for its award winning, certified organic, clean wines, low in histamines and sulfites and healthy for body and mind. Their tagline is "Clean Wine. Clear Mind." as their intention is to keep your mind clear, and reduce or eliminate headaches, even after drinking wine. Tastings at Deerfield Ranch are held in their wine cave, amongst the wine barrels, for a truly authentic wine experience. Specializing in wine blends, Deerfield are renowned for their rich and complex flavors. Located in the heart of Sonoma Valley, in Kenwood, Deerfield wines are created from grapes from more than 26 carefully selected vineyards across Sonoma County. They are open daily for tastings, tours and private events.
Read more about Deerfield Ranch Winery or arrange a visit.
5. Cline Family Cellars, Sonoma
Sustainably farmed and family owned since 1982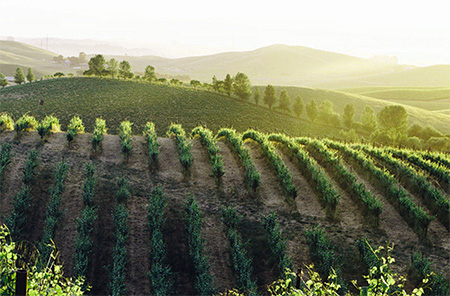 Founded in 1982, Cline Cellars is still one of the few family owned and operated wineries in Sonoma. With a strong passion for sustainability and respect for the land and winemaking, they follow sustainable Green String farming methods, are committed to nurturing the land, and creating harmony in the ecosystem. Seeking complexity, elegance, power and a sense of place in every wine they make, Cline Family Cellars produce high quality and award-winning wines with a range of varietals and styles. The beautiful property with outdoor seating, located just south of Sonoma town, is the perfect stop on the way to Sonoma from the Bay Area. "Cline was one of our favorites in Sonoma. The service is wonderful, the wines are spectacular. We liked it so much that we joined their club!" - client testimonial
Read more about Cline Cellars Winery or arrange a visit.
6. Buena Vista Winery, Sonoma
California's First Premium Winery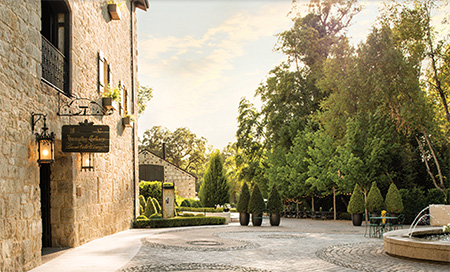 Founded in 1857, Buena Vista was California's First Premium Winery, and is still rich with history and culture from those early days. Following on from the spirit of discovery and adventure of the founder The Count of Buena Vista, the winery sources the highest quality grapes from Napa and Sonoma to express the exceptional and diverse terroir of California. Located just outside town of Sonoma, Buena Vista is now one of California's historic landmarks and definitely worth the visit. With a museum on property, you can learn about the history of the winery and of California viticulture, visit the wine caves and the exquisite champagne lounge. During the summer, Buena Vista hosts Shakespeare theater plays in its outdoor courtyard with the historic castle as the backdrop. There's something for everyone at this historic and beautiful winery.
Read more about Buena Vista Winery or arrange a visit.
7. Sebastiani Winery, Sonoma
Fine wines, sustainably farmed for over 100 years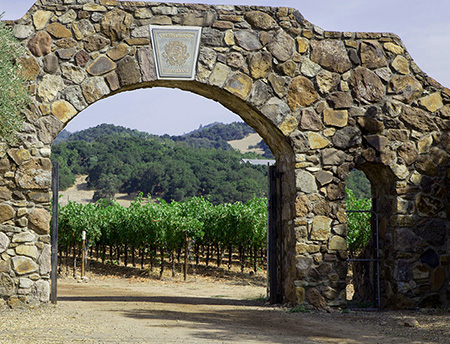 Sebastiani Winery has been making fine wines since 1904, over 100 years, and was a family-run business until 2008. Today, the winery has an emphasis on single-vineyard and sub-appellation wines. Located in Sonoma, they follow sustainable farming methods, and understand their responsibility to preserve and sustain the natural ecosystems of the land. As well as environmental benefits, their sustainable farming techniques yield wines that are more complex, better balanced and more reflective of the natural environment from which they came. Sebastiani Winery holds weekly outdoor live music concerts on Fridays over the summer with local food trucks, and is available for private events, or drop-in wine tastings for a lively, casual and informative experience.
Read more about Sebastiani Winery or arrange a visit.
8. Bartholomew Estate Winery
Historic vineyards, scenic hiking trails and picnic spots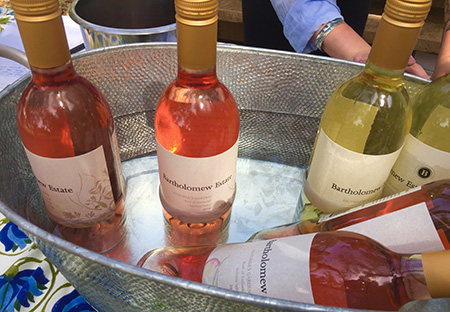 The history of the Bartholomew Estate vineyards goes back to the beginning of viticulture in Sonoma Valley. Recently reopened under new winemaker and management, the Bartholomew Estate Winery creates complex yet approachable wines. Right next to Bartholomew Park, which includes a beautiful 3-4 hiking trail, grass park and picnic tables, it's the perfect location to enjoy a hike or a picnic, before relaxing with some Bartholomew Estate wines, overlooking the vineyards, and exploring the natural beauty. Dogs are permitted on the trail, in the park and even in the tasting room, so feel free to bring the whole family for a fun day out.
Read more about Bartholomew Estate Winery or arrange a visit.
9. MacLaren's Winery, Kenwood
Sonoma Wines by Scottish Winemaker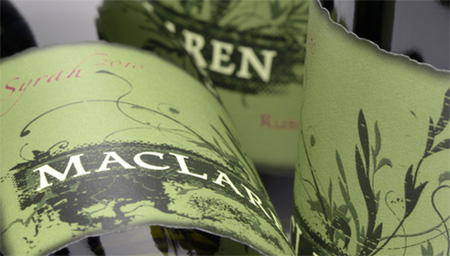 MacLaren's delicious wines are cool-climate wines, hand-crafted from extraordinary Sonoma County vineyards to create elegant and approachable wines. The owner and winemaker is originally from Scotland and has named his specialty wine blend "Drouthy Neebors", a Scottish phrase meaning "thirsty neighbors". Meant to be shared with family and friends, MacLaren's wines can be tasted or purchased at their events in Sonoma or at a private appointment-only tasting in their MacLaren Cottage in Kenwood. Bring your thirsty friends and neighbors and enjoy these elegant Sonoma wines created by Scottish winemaker, who will personally welcome you, educate you and entertain you.
Read more about MacLaren's Winery or arrange a visit.

We love these wineries and wines so much that we often partner with a few of them for our Body Flows Retreats with Yoga, Hiking and Wine Tasting in Sonoma county. Our retreats are about bringing balance and harmony to mind, body and soul, whilst also creating a sense of community and fun. Integrating these healthy and sustainable wines is nourishing for the body, calming for the mind and healing for the soul.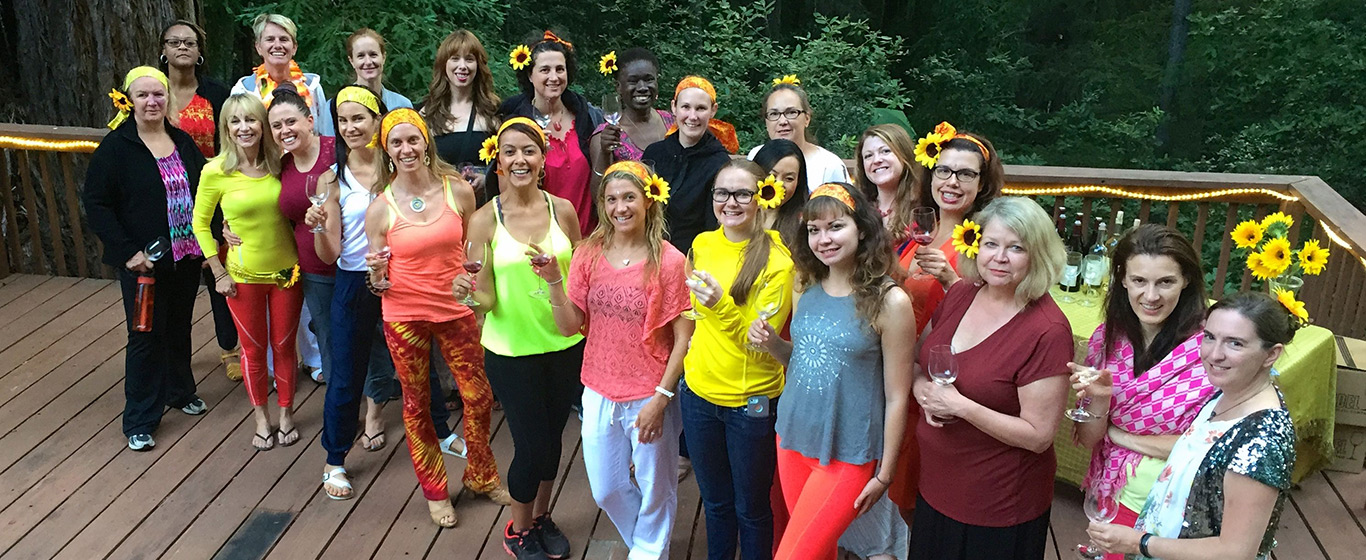 ---
If you have any questions or feedback on this article, please leave a comment in the comments section below. We'd love to hear from you!
Please also share this article with your friends and followers.
Author: Sally Mitchell, founder of Body Flows Yoga Retreats and RYT 200 Yoga Teacher leads yoga retreats in the USA, Mexico and Costa Rica. Living in beautiful Sonoma, California, after 15 years in NYC and San Francisco, her approach as a leader and teacher is holistic, balanced and grounded. She enjoys practicing and studying yoga, hiking and trail running in nature, traveling, writing, blogging and inspiring others to live a more spiritual and meaningful life.