4 Ways To Take Your Yoga Practice On The Road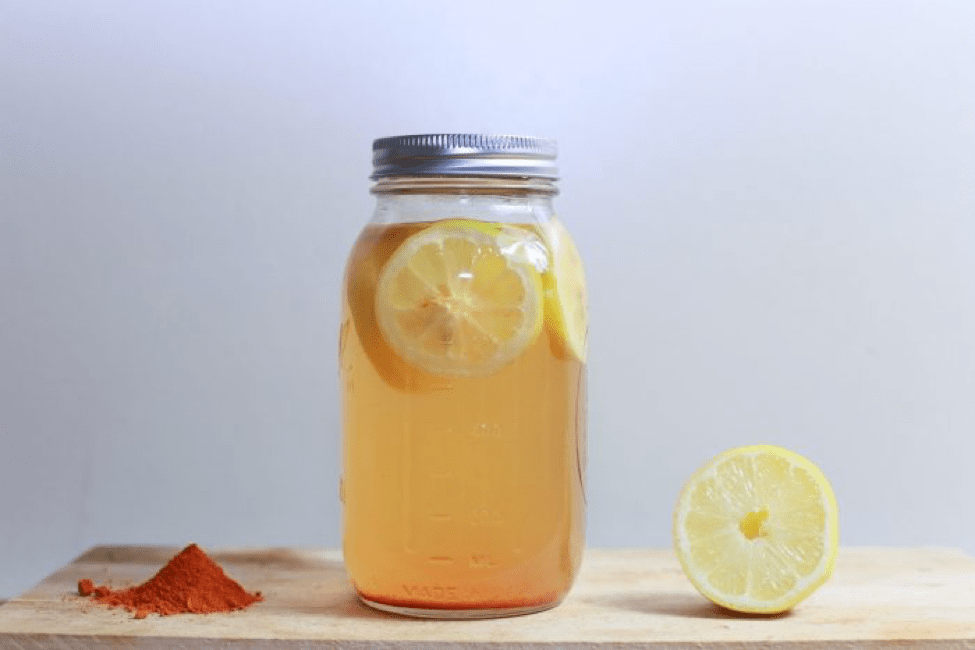 Integrate Ayurvedic Practices Into Your Travel Routine
If you travel frequently, be it for work or pleasure, you've probably experienced the toll it can take on both your mind and body. While experiencing new people and places can be thrilling, lugging around heavy bags, adjusting to different time zones, and confronting unfamiliar surroundings are just as frequently energy-depleting. Taking your practice on the road provides the grounding you need to feel at home wherever in the world your travels may take you.
First and foremost, make sure you stay well hydrated. At a minimum, make sure to drink plenty of (ideally lukewarm rather than ice-cold) water; extra points if you mix your own sole (warm water with a generous pinch of good quality sea or Himalayan pink salt) upon rising and perform abhyanga (oiling of the skin) after showering, Other Ayurvedic practices that can bring you back into balance during travel are certain asana (e.g. Viparita Karani, which reduces swelling and is helpful for people with hypertension) and pranayama (e.g. Nadi Shodhana, alternate nostril breathing, or Vismavritta with extended exhales). To promote better sleep when changing time zones, try tea blends with chamomile or valerian root, or warmed milk with a dash of nutmeg, before bed. Evening Yoga Nidra sessions or guided meditations can help with insomnia, too!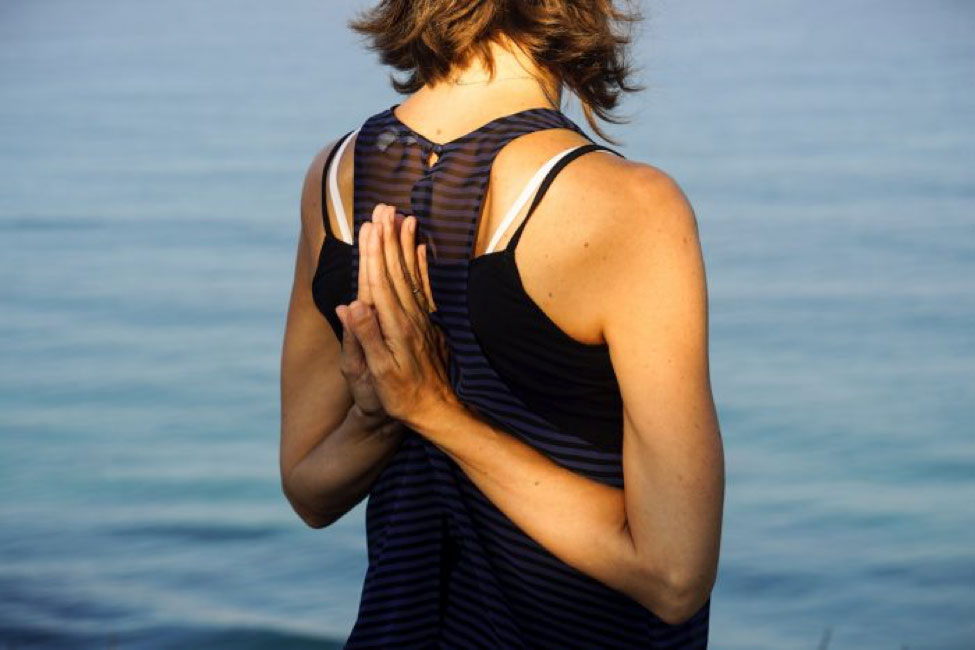 Make Time For Asana Wherever, Whenever
You may not have the support of your regular teacher or the luxury of a 90-minute session, but you can find the time and space for a daily practice. Even a handful of sun salutations upon rising or reclining with your legs up the wall at the end of a long day can shift your energy perceptibly. The most important part is following through with the intention to integrate your practice – in whatever form it may take – into your travel experience. And work with what you've got. Take a look around your hotel room; towels can double as yoga mats for extra grip, and the piles of oversized pillows adorning your bed might make great bolsters or meditation cushions. Another option is to bring a travel-weight mat or special yoga gloves and socks with grips so you can practice even if you're staying in a room with an extra-slippery floor.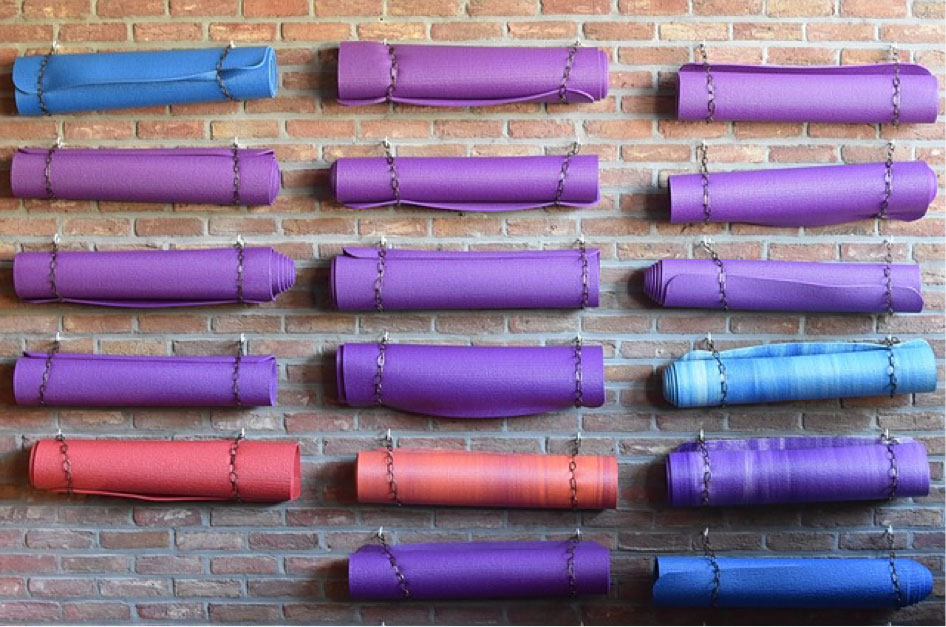 Seek Out A Local Studio - Your Yoga Home Away From Home
Before you leave, do a little research. If you have a teacher who travels regularly, he or she may be a great source of recommendations for studios in the city you're visiting (or know someone who is). Otherwise, read reviews from Google, Yelp, and Facebook; you may also get the scoop on any discounted rates for new students (e.g. 3 visits for $30 or $99 for your first month of unlimited classes). While teacher quality, studio amenities, and class affordability are all big considerations, location is crucial, too. Are you willing to spend an extra $5 on transportation and/or 30 minutes in transit to practice at the "best" studio in town when there's a good option around the corner from your hotel?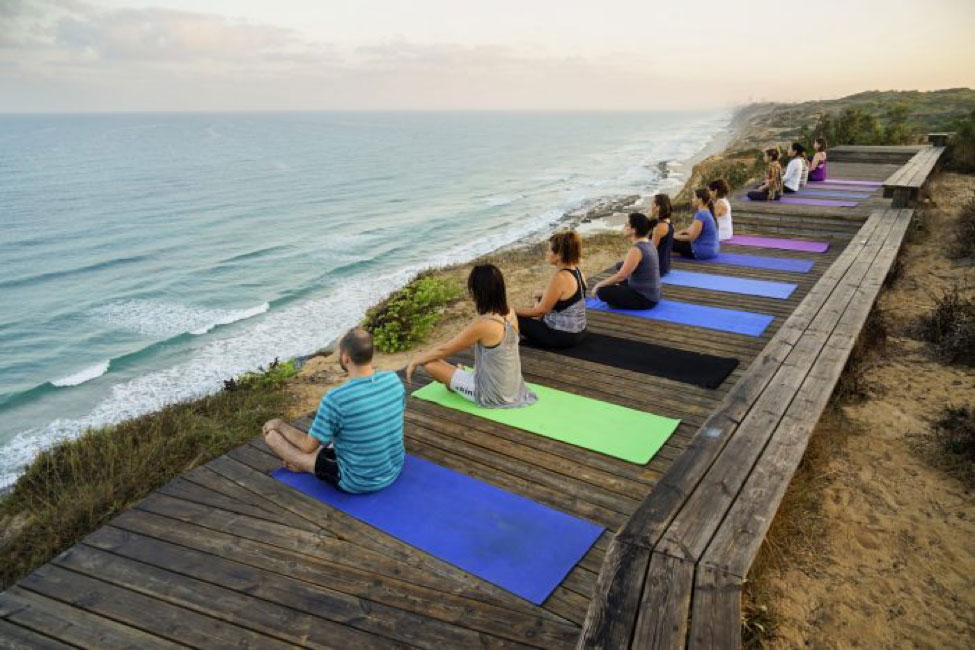 Commit Your Vacation To Wellness Travel
Why not combine your passions for travel and yoga and go on retreat in an exotic location like Morocco, Panama, or Indonesia? This is quite literally the ultimate way to take your yoga practice on the road. Even if travel abroad doesn't fit your lifestyle or budget, a weekend away to focus your energy and attention can be truly transformative. Whether "getting away from it all", entails globetrotting or just finding a special space to celebrate your practice, the point is that you can take it with you.
---
Author: Jen Corley, CYT-500, serves as an ambassador for the yoga community in her role as Director of Development at WeTravel, a provider of online tools for managing group travel. She's thrilled to have found a job that combines her wanderlust with her love of yoga. When not on the mat or the road, she loves experimenting in the kitchen and exploring her hometown of Oakland, California.