Wine Country Living - It Feels Like Home!
Whether you are looking for an enchanting Wine Country retreat or ready to make an exciting life style change, Sonoma can fulfill all of your dreams.
Erin Johnson knows first hand how blessed many of us are to call this beautiful country side home, having grown up in Sonoma Valley and now living here with a family of her own.
Erin has helped many clients, who are now friends, find their little slice of heaven in Wine Country through her vast knowledge of the real estate business, her personal connections and resources in the local market, her honest and effective negotiations, as well as her responsive caring nature.
Come for the Wine, Stay and Live the Dream
"I love what I do and look forward to helping you make the move!" ~ Erin Johnson, Sonoma Realtor
Erin Johnson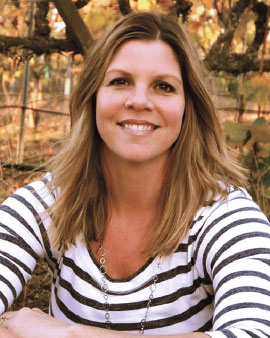 (707) 938-5830
561 Broadway, Suite A, Sonoma, CA 95476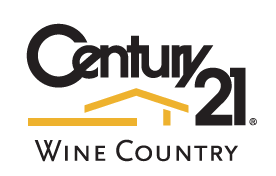 Testimonials
"Knowing what I know now with all that's involved in looking for and buying a home, Erin was EXACTLY who we needed with her knowledge and input. Erin's degree of professionalism and attention to detail is excellent !! She was always available to answer questions and always got back to us when required. I can't think of a thing she didn't cover or make us aware of. Your office is very lucky to have her ! We have dealt with other agents in the past, and her performance FAR surpassed them!! Is it the training she receives from Century 21 or her natural ability? Perhaps both. She's going to make a lot of money for your company in the near future so don't lose her!! If there was ever a "perfect agent", she would be it!" ~ Nancy Mazzoni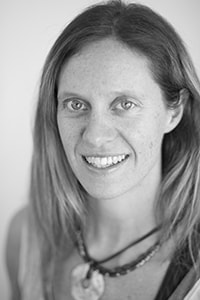 "Erin Johnson was absolutely fantastic to work with. As a first time home buyer, I really appreciated all her help, explaining each step of the process, answering all my hundreds of questions and being an incredible support, even through challenges. This gave me a great sense of confidence. She was super organized with all the documentation and booking all the inspections etc, and always got back to me quickly. She checked in with how things were going in an extremely supportive manner, but I never felt hassled nor rushed into any decision or part of the process. She gave me space when I needed it, and there were a couple of times I did. Her help in negotiating the final price was spot on. Erin was very accessible, even late at night via text and weekends. She was approachable and I never hesitated to reach out if I needed something or had a question. I knew she would always respond positively and make me feel that my questions were important. She went over and above to show me around Sonoma, including different neighborhoods, and I loved that she had so much knowledge of Sonoma. She was very friendly and made me feel like she totally understood what I was going through, moving from the city to a small town. All much appreciated. I highly recommend Erin and would absolutely work with her again. Thank you!" ~ Sally Mitchell, Body Flows Yoga Retreats
"Erin was a pleasure to work with, she was knowledgable , attentive, and very helpful. I would recommend her without reservation to any one seeking a realtor in the Sonoma area." ~ Peter O' Donovan
Sponsorship
Erin is the proud sponsor of Body Flows Yoga Retreats in beautiful Sonoma County.